PunjiVR, a hardcore tactical shooter set during the Vietnam War
In PunjiVR, you will assume the role of different soldiers from all sides of the conflict throughout the game's many missions. Whether you're clearing out a Viet Cong tunnel, sabotaging US fortifications, setting up an ambush, or just taking part in a large battle, there is no shortage of excitement to be had.
Vietnam is a diverse land, with the mountainous Central Highlands, sprawling urban cities, and muggy swamps of the Mekong Delta just to name a few. PunjiVR strives to cover all of these environments and more, offering unique and unforgettable experiences for each. Experience the Vietnam War like never before.
Gameplay
PunjiVR aims to create a challenging and realistic experience. With death being only a bullet or two away, realistic bullet ballistics and penetration, lifelike AI that fight smart and are deadly, and the occasional trap, a tactical mindset is a must.
Nearly everything is physics based, including the full player body, hands, interactables, AI, and more!
The wide array of firearms were designed to behave realistically while still allowing players unfamiliar with in-depth weapon mechanics to successfully operate them.
Adjustable difficulty settings, like player health and enemy presence, lets the player match their skill and/or comfort level to gameplay.
Tons of Toys, Tools, & Traps!
Sneak in with an smg, lay an ambush with traps and a belt-fed machine gun, or pick them off from a distance with a sniper rifle!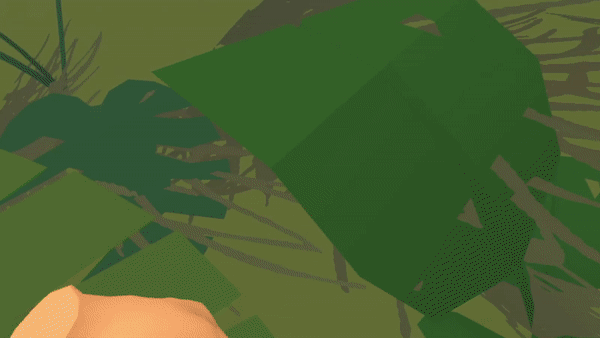 Bullet Ballistics

Just because there's something between you and the muzzle of your opponent's rifle doesn't mean you're safe! Bullets can penetrate objects and are dependent on the diameter, weight, and speed of the bullet as well as the angle on impact and material of the object. Not only do bullets pierce materials, they can also ricochet, drop over time and distance, and spread after impact. Just because the small handgun caliber was stopped by your cover doesn't mean the next rifle round will be!
Join the Community!
https://www.reddit.com/r/PunjiVR/
—
There is no teleportation as a comfort option due to the way each level and gameplay as a whole was designed.
成人内容描述
开发者对内容描述如下:

PunjiVR depicts warfare and fighting, which includes minor violence in a stylized art format.
系统需求
最低配置:
操作系统: Windows 10
处理器: Intel Core i5-4590 / AMD FX 8350
内存: 8 GB RAM
显卡: NVIDIA GTX 970 / AMD Radeon R9 290
存储空间: 需要 3 GB 可用空间
推荐配置:
操作系统: Windows 10
处理器: Intel i5-10400F / Ryzen 5 3600
内存: 16 GB RAM
显卡: GTX 1660
存储空间: 需要 5 GB 可用空间
steam下载地址:https://store.steampowered.com/app/1900020/PunjiVR/