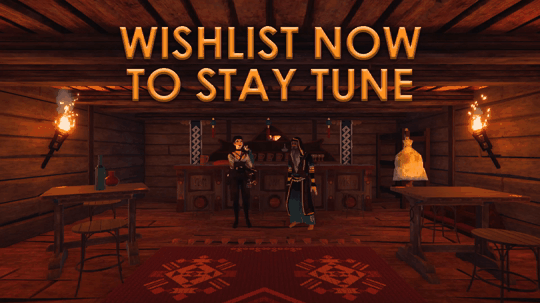 Immerse yourself in the fascinating history of the mysterious island, which keeps many ancient secrets. An unforgettable adventure awaits! Build shelters, craft equipment, get food – do everything to survive in these mysterious, unexplored lands.
Having a non-linear storytelling, Absentis often invites you to decide for yourself in which direction to direct the denouement of a particular task, and the available variability will contribute to replayability.
Nice-looking graphics, consisting of nice textures, pertinent visual effects and models worked out to the smallest detail, will contribute to an excellent pastime and enjoyment of the game.
Logs, sticks, stones, sand – use whatever you find at hand for crafting. Even the most ordinary-looking thing, as it may seem to you, can turn out to be extremely useful.
Create your own unique buildings that will shelter you from animals, adverse weather conditions and dangerous enemies.
Do you like tasty food? The protagonist of the game is also, you know. Wheat, corn, rice, carrots and other crops are available for growing and preparing a variety of dishes.
系统需求
最低配置:
操作系统: Windows 7 or later
处理器: Intel Dual-Core 2.4 GHz
内存: 4 GB RAM
显卡: NVIDIA GeForce 8800GT
DirectX 版本: 11
推荐配置:
操作系统: Windows 7 or later
处理器: Quad Core Processor
内存: 8 GB RAM
显卡: NVIDIA GeForce GTX 560
DirectX 版本: 11
steam下载地址:https://store.steampowered.com/app/1670530/Absentis/