SpaceKraft is a physics based space arcade, in which is a modern and improved take on the simple retro space arcades with a story, puzzle, open world and physics mechanics twists.
Have you ever wondered what is it like to carry cargos or explode the volcanoes in the universe? No?… No problem, you will definitely love that feeling. So get ready for the great space adventure. Be that mad scientist and find your way home. You don't have to be a hero and save the world, just save your *ss and have fun!
Players control an old spaceship to stroll through the galaxy which is full of objects from earth and explore steampunk themed planets. The player has to solve problems, carry cargos, dig crystals and craft machines & systems to find their way back to mother earth.
SpaceKraft has a stressful yet witty atmosphere which offers a unique style 2D hand painted yet realistic graphics to give the feeling of retro arcade games without ignoring the modernistic visual effects. Easy to learn, hard to master controls are a little bit challenging, but using a spaceship via various gravity forces in an open-world galaxy will make you feel glorious and fun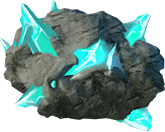 STORY
Our hero (Tom) was an ex-scientist. After his retirement things went wrong in his old laboratory and an anomaly caused a portal from earth to space. Everything started to teleport one by one. Tom finds himself in space and he tries to find his way through mother earth. He met one other scientist in space and he gave Tom some orders and tips about how to open a new portal and return home. Tom uses an old spaceship to do the missions and to solve puzzles.
GAMEPLAY
You control a spaceship to explore planets, gather resources, solve puzzles, carrying, moving or excavating objects. You have to be careful and try to avoid obstacles. SpaceKraft has challenging controls that are easy to learn but hard to master. Strolling through in space and using a spacecraft in a frictionless environment feels so fun yet a little bit hard. You have to get used to the controls, it is like drifting on a snowy road with a car. Some planets have various gravity forces, so the gameplay changes depending on the planet you are around. There is no fight or war, just exploration and solving physics based puzzles and completing the duties.
ENVIRONMENT
You explore a galaxy which is made of objects that were teleported from earth. There are tons of boxes, daily objects, crystals are floating around, some of them were united and formed the steampunk themed planets. There are caves, gas stations, old machines, greyders, and retro buildings around. Some planets have different gravitational forces. And because of an anomaly the sizes of objects differ so much. There is a 2D hand painted / collage environment.
FEELING
You will experience both the strolling through the universe freely, and fast pacing thru the narrow areas like caves. Frictionless control is challenging a little bit. You will feel the stress. The camera movements, music, visual and sound effects are improving the feeling of free flowing and gravitational movements. Every planet has its own OST. You will experience the physics rules of space while strolling or carrying an object somewhere to solve a puzzle. You will love the nostalgia with this retro futuristic style space arcade.
系统需求
最低配置:
需要 64 位处理器和操作系统
操作系统: 7
处理器: 2 Cores
内存: 4 GB RAM
显卡: Any
存储空间: 需要 250 MB 可用空间
推荐配置:
需要 64 位处理器和操作系统
操作系统: 10
处理器: 4 Cores
内存: 4 GB RAM
显卡: Any
存储空间: 需要 250 MB 可用空间
steam下载地址:https://store.steampowered.com/app/1703020/SpaceKraft/